Romania Without Orphans Alliance--a family for every child
Romania Without Orphans is a movement of Christians, churches, and organizations, united by common goals:
-helping orphans find loving families, come to know God as Father, and live a healty, productive life
-preventing abandonment from happening in the first place
We seek to motivate, mobilize, and equip the Christian community to care for orphans.
Orphans in Romania
The current orphan crisis in Romania has roots in over 50 years of communism and the resulting poverty. This also resulted in changes to how the society viewed and dealt with orphans.
Since the fall of communism, much has changed. However, there are still 58,000 orphans who need homes and thousands of orphans (now over 18 years of age) who simply aged out of the orphanages only to struggle to integrate into society.
Movement
A large scale movement is needed to empower Romanians so that every adoptable orphan can find a forever family.
The name, Romania Without Orphans, is also the vision and mission of this movement. With over 7,000,000 households in Romania (see link below), the vision is doable. However, as with any major course of change, someone has got to lead the way.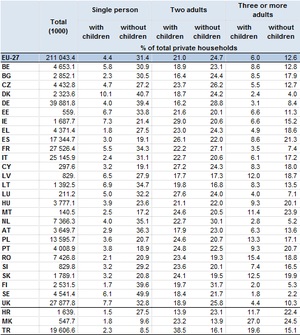 "We can do nothing without prayer. All things can be done by importunate prayer. It surmounts or removes all obstacles, overcomes every resisting force, and gains its ends in the face of invincible hindrances." E.M. Bounds
"A leader is one who, out of madness or goodness, volunteers to take upon himself the woe of the people. There are few men so foolish, hence the erratic quality of leadership in the world." - John Updike
Join the movement!
Your prayers and financial support make you part of this movement! If you desire to serve in another capacity, please contact us and share your ideas!